Black Hills 4th of July Celebrations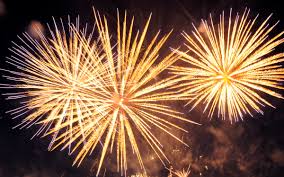 Almost every town in the Black Hills has a parade and/or fireworks. Our small towns are proud to display their love of our country, each in its own distinctive way. Old West shootouts, cook-offs, car show 'n shines, great music, picnics, ice cream socials, farmers markets, re-enactors, arts and crafts vendors. They fit perfectly with the endless beauty, six national parks and monuments, and world-class access to abundant wildlife that the Black Hills and Badlands boasts year-round and that make the region beloved by so many.
4th of July Fireworks Displays: Lead's Open Cut, Sturgis, Spearfish, Rapid City (view from Founders and Memorial Parks),Piedmont, Hot Springs, Custer at Pageant Hill, Interior, Newcastle, WY.

Crazy Horse Memorial: Independence Day includes a giant American flag on the mountain and activities throughout the day.

Deadwood/Lead Parades: Parades on the 4th of July start on mainstreet in Deadwood at 2:00 p.m. and at 4:00 p.m. in Lead.

Lead Gold Camp Jubilee: Lead celebrates their Gold Camp Jubilee with events throughout the day and is host to one of the region's biggest fireworks displays over the Homestake Gold Mine.

Spearfish: Independence DAY PARADE AT 12pm

Patriot's Parade at 10:00 a.m. downtown Custer. Music at 6:00 p.m. and Fireworks at 9:30 p.m.

Hot Springs 4th of July
Hot Springs Independence Day activities include a parade and fireworks at dusk.